I was so excited it was light til after 7:00 last night. As much as I hate losing an hour, I love the fact it's going to stay lighter longer. That also means an extra hour to try and take a good picture of my food! Well of course we didn't end up eating last night until it was dark out so I wasn't able to get a good picture. Oh well. Our dinner was delicious. We had:
Cornmeal crusted chicken with cheddar, green and red peppers
Green beans with warm bacon dressing
Trish's Smashed Potatoes.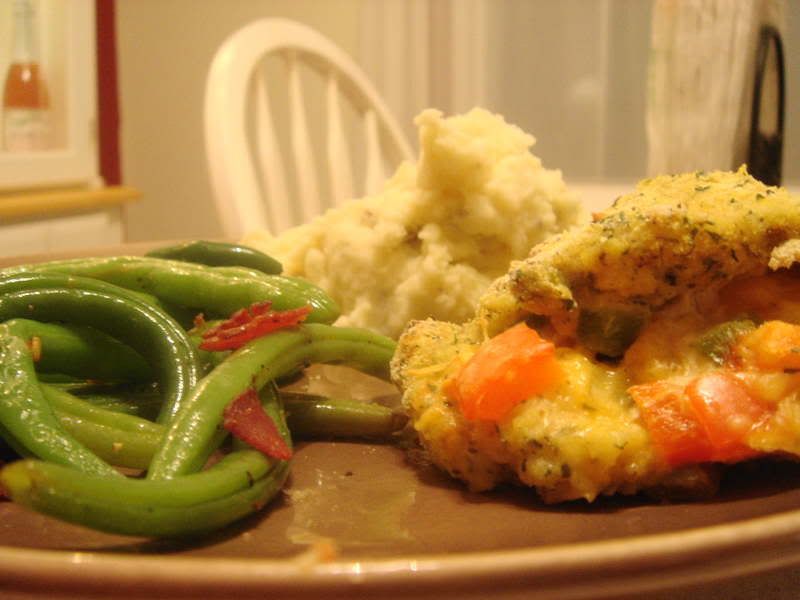 The recipes for all those are below....